The Corbett Centre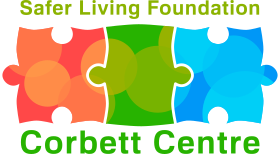 The Corbett Centre  has been launched by the Safer Living Foundation. It aims to support people convicted of a sexual offence to safely reintegrate into the community in order to reduce the number of victims of sexual abuse and harm.
The Centre is the first of its kind in the UK. Through this facility, the SLF will offer practical and emotional support, educational opportunities and training to people with convictions who are trying to live productive and offence-free lives.
Service users will have access to advice on employment, education and housing issues. They will also be offered help with social skills to tackle isolation and thereby improve their ability to safely integrate into local community life and provide good citizenship.
About the Centre
The Corbett Centre has been launched to reduce the number of victims of sexual abuse and harm. It hopes to cut serious crime by reducing repeat offending, especially sexual offending, thereby preventing potential victims.
The Centre will help people convicted of a sexual offence safely reintegrate into the community. It is an innovative service which will provide emotional support, education and training, with the aim to tackle isolation and thereby improve the ability of service users to safely integrate into local community life and provide good citizenship.
The Corbett Centre adds to the support SLF offers to people with sexual convictions. The aim of the charity, formed as a partnership between HMP Whatton and the School of Social Sciences at NTU, is to promote wellbeing within communities through the reduction of sexual offending, re-offending, victim levels and levels of risk associated with such crimes.
The Centre is named after Lord Robin Corbett and Lady Val Corbett. Lord Corbett had a lifelong interest in penal reform and, since his passing in 2012, this work had been continued by Lady Corbett. The Safer Living Foundation, which won the Robin Corbett Award for Prisoner Re-integration in 2015, is pleased to have the support of Lady Corbett and the Corbett family for the launch of the Centre.
The Centre will also be used for Circle meetings, the Aurora Project and by some members of the SOCAMRU research team that evaluate SLF projects. The site is anonymous and ran by a Centre manager. The SLF and Corbett Centre always puts safety first; we have robust risk assessment procedures and work in conjunction with Nottinghamshire Police and Probation Services. All service-users have served their sentences and are deemed safe to be in the public by the Criminal Justice System. The Centre will ensure that individual licence conditions are abided by. Trained staff and volunteers will supervise the Centre during its delivery hours.
The Corbett Network
After winning the Robin Corbett Award for Prisoner Re-integration, the Safer Living Foundation became part of the Corbett Network. This network of organisations is dedicated to helping people who have been in prison secure employment once they are released back into the community. For more information, please see the video linked below:
Referrals
Ex-prisoners and others at risk will continue to be referred to the Corbett Centre by agencies already working with them e.g. police, probation, prisons and social care. Managed by the Centre Manager, service-users will be able to come to the Corbett Centre for specific advice related to employment, benefits, education and housing issues.
Referrals can be made for any adult (over the age of 18) of any gender who:
Has a conviction for a sexual offence or has had sexually problematic behaviour
Is able to travel to Nottingham City Centre of their own accord
Signs to agree to follow the Corbett Centre contract and Code of Conduct
Successfully passes a risk assessment prior to attending
Has permission from Probation and/or MOSOVO (if applicable)
Equality, Diversity and Inclusion
The facility will make use of experiences staff, possessing knowledge and experience of working with individuals convicted of a sexual offence. Staff employed at the facility will be experienced at working with diverse populations such as deaf, transgender, elderly and intellectually disabled. The SLF will work to include all individuals in the service.
Aims and Objectives
The following services will be available. They have been chosen as they align with protective factors for sexual re-offending, such as a constructive social and professional support network, goal-directed living, engagement with employment or constructive leisure activities, and a hopeful, optimistic and motivated attitude to desistance (de Vries Robbe, Mann, Maruna & Thornton, 2014).
the Centre will offer ex-prisoners support to access education, employment and housing
volunteers will help individuals with employability skills and identifying job opportunities, they will provide advice and assist with supervised internet access and phone calls for completion of forms and negotiation
lectures and practical workshops on business and financial management skills will be delivered to those for whom being self-employed post-release is a viable option
the centre will provide a safe and social place for individuals to develop, for example, cooking and social skills
religious services and support groups can be based here
services for friends and family will also be considered
Research and Evaluation
Similar to all of the projects ran by the SLF, the Corbett Centre will be evaluated by SOCAMRU (Sexual Offences, Crime and Misconduct Research Unit) at Nottingham Trent University. Research into the effectiveness of the Centre will be fed back to the charity for learning. Results and conclusions regarding the impact the Centre is expected to have on recidivism, desistance and reductions in personal/social harms will be disseminated to the public through reports, journal articles, presentations.
A mixed-methods research design will be used to evaluate the project. The quantitative strand analysing psychometric change over time on measures of dynamic risk factors such as mental well-being and the quantitative strand focusing on the experiences of service-users.
Broadly speaking, this research and evaluation will evidence the impact of an inclusive applied approach, centred around service user wellbeing, on reductions in areas of concern for public safety. This holds potential for new direction in the approach to dealing with issues of prisoner reintegration generally, and support of people with sexual harmful issues specifically.
Future Developments
The charity plans to develop innovative and creative educational programmes, partnered with NTU's Sexual Violence Project Officer, Crimestoppers, Nottinghamshire Police and other local agencies to increased awareness about preventing sexual harm.
There may also be scope for the implementation of peer support and mentoring schemes. These can be accredited and so also ties in with the aspect of potential employment, as well as service-user personal growth.