Become an SLF Volunteer
As a volunteer with the Safer Living Foundation, you would be involved in a project which supports an adult or young person who has a sexual conviction or who has shown harmful sexual behaviour.
We are recruiting support volunteers across Nottinghamshire, Derbyshire and Lincolnshire to work with adults and young people convicted of sexual offences or who have shown harmful sexual behaviour. Volunteers are from all walks of life and all ages. They are emotionally stable and approachable people who have a mature outlook. They combine an empathic approach with the ability to maintain firm boundaries.
Training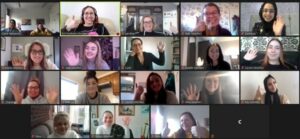 All volunteers are required to attend an initial core two day training programme which will equip them to begin volunteering with us. In addition, there may be extra training for your specific project, e.g. young people. You will receive ongoing professional support and supervision and your expenses will be reimbursed.
Risk
All the individuals volunteers work with are thoroughly risk assessed. Volunteers will also have a DBS records check paid for by the Safer Living Foundation and will need to produce at least one satisfactory reference. 
Commitment
The most effective projects are those that meet frequently over an extended period of time. We therefore ask volunteers to commit to a couple of hours per week for approximately 18 months.
Applications
Please complete the following documents in full and return them to ku.vog.ecitsujnull@nottahwpmhfls:
If you have any further questions please email us on the email address above or call us on 01949 803259.