Young People's Circles and Paired Mentoring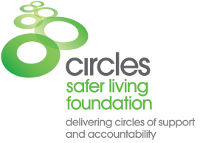 The Safer Living Foundation's Young Peoples Circles and Paired Mentoring project will work with young people living in Nottinghamshire or Derbyshire, aged 12-18 years (inclusive) at the time of referral, who have shown sexually harmful behaviour, whether or not this has resulted in a caution or conviction, and who require additional support to help improve their emotional well-being and decrease their social isolation.
In order to engage young people and build on their strengths and interests, the project will utilise activities such as sports, the arts and music to build rapport, gain trust and encourage their rehabilitation. The support will focus on reducing the young person's social isolation, loneliness and impulsivity. In turn, this should lead to feelings of belonging to communities and increased determination to avoid anti-social and criminal behaviour. This pro-social intervention is designed to enhance the young person's social skills and confidence and will help them to desist from problematic behaviours before they become entrenched in adulthood.
For referral criteria please click here.
We are currently recruiting volunteers for both our adult and young people's projects. If you are interested, click here for more information.
Support for Young People's Circles and Paired Mentoring
We are very grateful to have received support from the following funders: